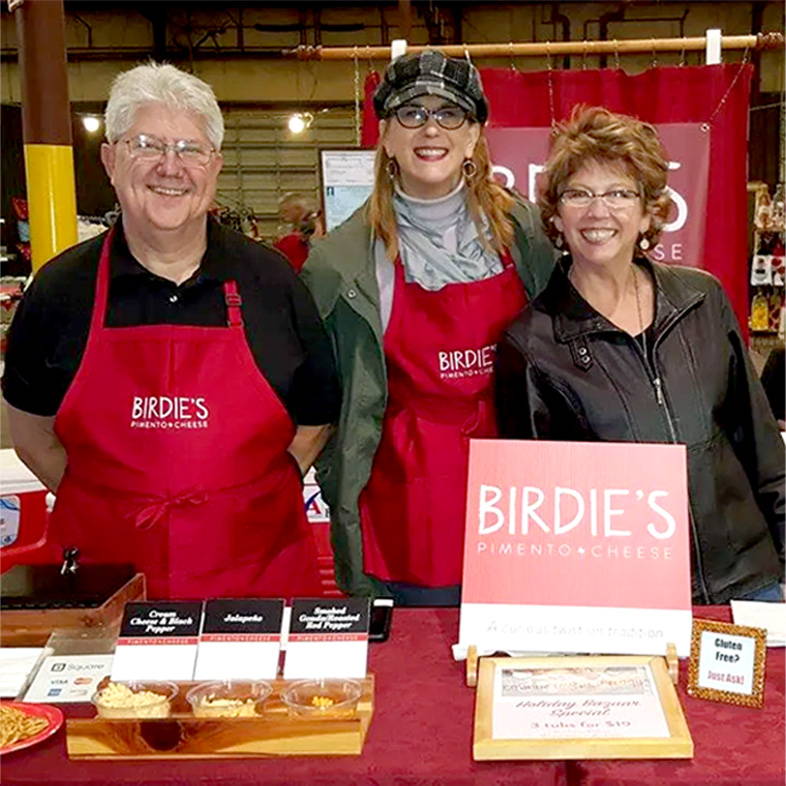 It started with a simple tub of pimento cheese. When Robin Allen was growing up, there was always some in the fridge, and since it was easier to eat a spoonful of pimento cheese than to make a sandwich, she chose it for her go-to after school snack. She didn't think much about it, other than sneaking a few bites between playing outside and maybe doing some homework.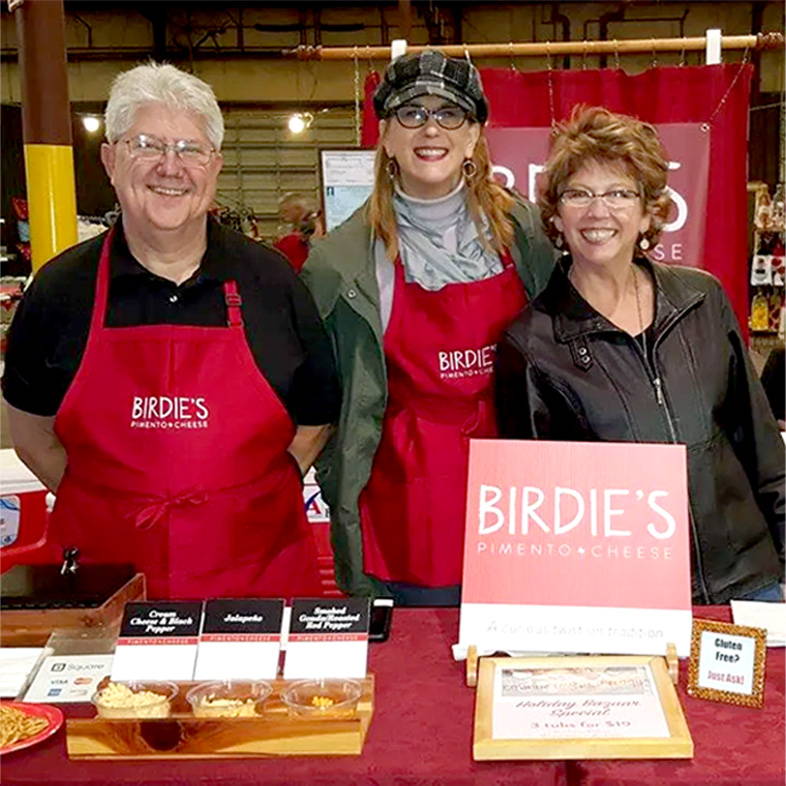 Deliver happiness and profit with Birdie's Pimento Cheese
Texas has a LOT of pimento cheese, and a lot of it is good, but Birdie's is by far the best I have had. Every time I go back home to Richmond I pick up several containers of the classic (love that hit of vinegar!) and the jalapeño to freeze and take home.


We live in western NC and recently found your pimento cheese on a trip through VA. We only bought one tub, but we wish we had purchased more. Thank you for the best pimento cheese I've ever tasted!

I had three ladies in yesterday morning for Bridge. Served your olive cheese, crackers and banana nut bread. Your cheese was a hit! Have a group of twelve Bridge ladies coming Tuesday evening for a holiday Bridge party. Don't be surprised to have orders from Bolivia, North Carolina coming your way.

Good lord your pimento cheeses are amazing! Wow!!! :)

Delicious! We were sent your product by a friend of ours that works with Steve P. Amazing, what a wonderful Christmas Gift! Have a blessed Christmas & and a New Year filled with many Blessings!

Robin you are my favorite maker :)
I love working with you!

I just wanted to follow up and say thank you so much for making our order happen on such short notice! It was much appreciated! Everyone loves your product and it's one of our best sellers. We appreciate all that you do, thank you again!!

We received our order today and the olive variety is just terrific! Especially tasty on a saltine style cracker. On our porch sipping wine and wanted to say a big "thank you"!